Career Relaunch Partners
Are you interested in featuring your product, organization, or service on Career Relaunch? Contact host Joseph Liu or find out more below.
Why Sponsor a Podcast?

Podcast listeners are a highly engaged & growing audience.
In the 2017 Infinite Dial Study by Edison Research, they found podcast popularity is rapidly growing:
168 million people (6 in 10 adults) in the US alone are familiar with podcasts (+22% vs. 2015)
67 million people listen monthly (+40% vs. 2015)
Listeners are highly engaged: 85% listen to most or all of each episode. 77% listen immediately (vs. later)
Additionally, in their Podcast Consumer 2016 research, Edison found podcasts listeners are higher value with greater likelihood of social sharing. Specifically, they:
Have greater disposable incomes: 41% of podcast listeners' annual household incomes exceed $75K (vs. 33% of total US pop)
Are highly educated: 29% of podcast listeners have advanced degrees (vs. 21% of total US pop)
Are highly engaged: stayed tuned in for an average of 22 minutes per episode (5X longer than reading a blog post)
Are more likely to follow brands on social media: 47% follow brands on social media (vs. 28% of total US pop)
Read more about why sponsors love sponsoring podcasts in Slate and The Atlantic. You can also read more about the explosive growth of podcasts and strong listener loyalty in the US, UK, and Australia:
Career Relaunch Listeners

Career Relaunch listeners tend to be mid to senior-level professionals and aspiring entrepreneurs who yearn to reach the next level in their careers and do meaningful work that matters. They also invest time & money when necessary to access the resources, skills, education, tools, or guidance to enable the next chapter of their career.
The podcast has featured international guests from North America, Europe, and Australia and has a global audience, with the largest audiences in the US, UK, Canada, Japan, and Australia (in that order).
Why Sponsor Career Relaunch?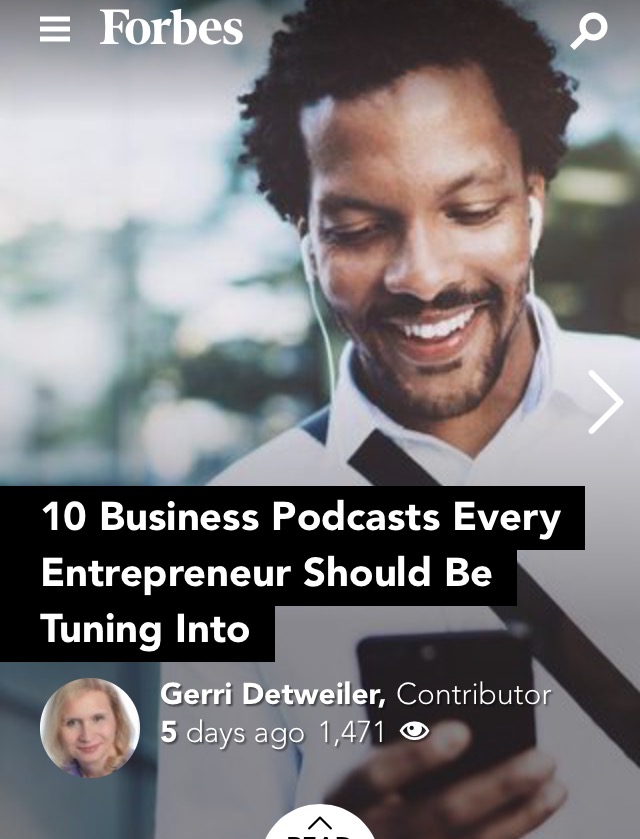 Career Relaunch Host Joseph Liu has established himself as a trusted thought leader in the space of career change & personal branding, regularly invited to speak at reputable institutions and featured in well-known publications like Fast Company, Forbes, TheMuse, Monster, Career Builder, and HuffPost.
In Oct 2017, after being on air for just a year, Career Relaunch was featured by Forbes as one of the "10 Business Podcasts Every Entrepreneur Should Be Tuning Into."
Leveraging insights from successfully coaching hundreds of career-changers, he's created a high quality podcast that's unanimously received 5-star, positive reviews on iTunes. He's built an audience that trusts him. Therefore, the products and services he recommends have instant credibility with his listeners.
"When you listen to a podcast regularly, you really get not only invested in the show, but also in the host."
-Adam Sachs of podcast advertising network Midroll.
As of Nov 2018, Career Relaunch gets 1900+ downloads per episode per month, more than 13X the industry average of 141. That figure has steadily climbed since the show's Sept'16 launch.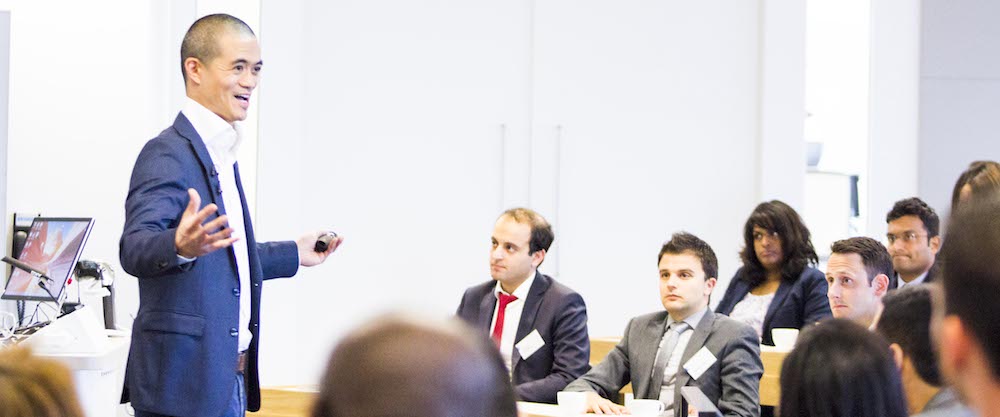 Which sponsors work well with Career Relaunch?
Relevant sponsors are individuals, companies, or institutions that provide programs, products, or services that enable positive change, personal growth, or professional development, which align well with the audience's needs. Examples include:
Aspirational brands, products, or services that cater to professionals
Educational institutions
Services that facilitate learning
Products/services relevant to people embarking on a new career path
Organizations that support career change
Useful brands that offer helpful career tools
What's included in a sponsored episode?

15 second Mid-Roll after the guest interview and before the popular Mental Fuel® segment. Host Joseph Liu narrates your scripted copy. Examples.
Featured spot/ad on each sponsored episode's show notes page. Example.
Explore becoming a sponsor
Interested in the idea of sponsoring Career Relaunch? Simply contact Joseph to discuss more details. You can also listen to a few Career Relaunch episodes, read more about Joseph, and download his bio. Thanks for your interest.
Contact Joseph to discuss sponsorship
Latest Listener Feedback